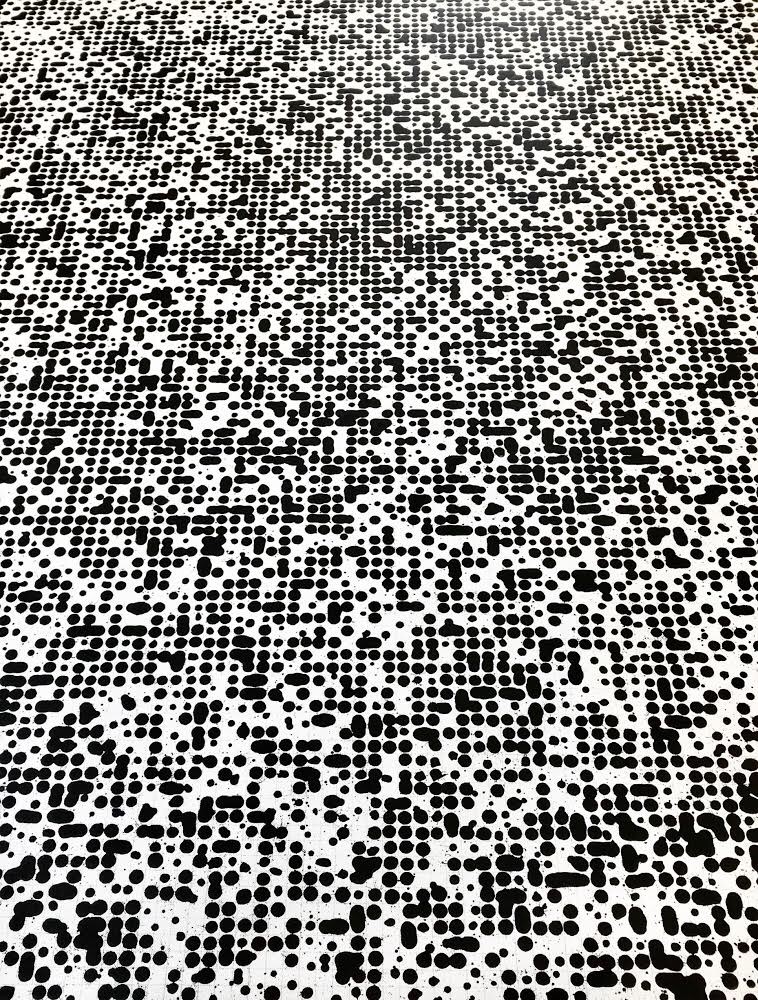 VARA
One Grand presents an exhibition of new paintings by Romanian-American artist Paul Savovici. This is the gallery's first solo exhibition with the artist. VARA explores the paradox between order and chaos, process and stochasticity.
In this series, spheres of paint are placed within a grid system. Each sphere behaves as a living, breathing entity with a unique lifespan. Some remain solitary, while others are dynamic, interacting with each other as they transform. Eventually, the spheres collapse. For some, this happens in an intense burst; others softly fold into themselves, becoming incorporated into the canvas.
The resulting image is an archive of every moment and exchange of energy. The ordered framework of the grid is ultimately usurped by an organic process. Sound waves, temperature, and humidity all influence the nature of these interactions, ultimately creating a composition beyond the control of the artist.
Opening Reception: January 5th, 7-10pm
Closing Reception: January 26th, 9pm